Empowering Our Patients is in our DNA
The Katalyst team, lead by Kaylea Boutwell Lenarz, MD, takes pride in helping our patients live the lives they dream of.
Our core values inform every action we take at our practice
We believe in exploring the frontier of pain so we can help our patients with the latest evidence-based treatments and solutions.
We are committed to helping our patients regain their independence so they can get back to work and back to THEIR definition of normal.
Our strong training and clinical expertise guides everything we do for our patients. We are able to produce exceptional results because of our expansive knowledge.
ENABLE PERSONAL FULFILLMENT
Whether our patients want to play with their grandkids or travel the world, we make it happen by helping them better manage their pain.
Excited about your pain-free future?
We are too.
Meet the Katalyst team that's dedicated to your best health
Kaylea Boutwell Lenarz, MD
It is the personal mission of Dr. Boutwell Lenarz to directly and deeply benefit the patients of Katalyst through excellent patient education, provider engagement, and treatment plans.
Kaylea Boutwell Lenarz, MD, is a Missouri native, born and raised in Springfield, MO. Since the completion of her medical training and residency at Saint Louis University Hospital (2001 - 2008), and subsequent Specialty Fellowship at the world-renowned Cleveland Clinic Foundation Hospital, her practice has been devoted exclusively to top-tier Pain Management.
Understanding that optimal health is the ultimate "wealth", she has worked tirelessly to provide progressive treatment options that avoid the common pitfalls of pain management and restore hope for a life that is truly enjoyable and fulfilling.
Having seen firsthand the crippling impact of degenerative intervertebral disc disease in her own father, Dr. Boutwell Lenarz was already steadfast in her mission to successfully treat spine pain. It was in 2011, at only 32 years old, when she herself was taken entirely out of physical commission by an injury resulting in the rupture of two lower back discs.
The journey back to a state of strength and physical predictability was arduous, but it imparted the blessing of an entirely new level of commitment and compassion for the patients who trust her with their care for pain in all it's places and forms.
As a reflection of her own rehabilitative course, Dr. Boutwell Lenarz constructs entirely customized and multi-faceted treatment plans for every clinic patient. No meaningful strategy is overlooked, ranging from simple nutrition switches and activity modifications, to the implantation of highly-sophisticated, minimally invasive devices in appropriately selected patients. Dr. Boutwell Lenarz' approach also constitutionally entails high-level lifestyle advising in the areas of stress management, medical fitness, and sleep hygiene.
She has built Katalyst from the ground up — and continues to constantly refine it's services — to transform the lives of individuals who want to live life on their own terms.
Katalyst was established to provide patients with a clear, concise roadmap to feeling vital, energetic, physically capable, and in control of their body's future.
When Dr. Boutwell Lenarz is not at work (some argue that she is never not at work!), she is a wife to husband Christopher, a fellow physician and health enthusiast; and mother to twin three-year-old girls. She is a life-long equestrian whose own dreams have been periodically hijacked by back pain; yet another reason she is so personally committed to exploring and executing significant, sustainable injury management solutions.
Dr. Boutwell Lenarz is known to sing in the operating/procedure room with some regularity and — be warned — frequently tells terrible jokes in an effort to put her patients at ease.
Saint Louis University School of Medicine Medical School
Specialty Fellowship at the world-renowned Cleveland Clinic Foundation Hospital
Over 10,000 Spine-specific interventional and minimally invasive surgical procedures independently performed since fellowship
Certifications & Licensure
MO State Medical License 2009 - 2019
American Board of Anesthesiology, Anesthesiology
American Board of Anesthesiology, Pain Medicine
Saint Louis Spine and Orthopedic Surgery Center
Orthopedic Ambulatory Surgery Center of Chesterfield
Timberlake Surgery Center
Surgery Center of Columbia
Multi-year St. Louis Magazine's Peer-Chosen "Top Docs"
President of Missouri Society for Interventional Pain Physicians 2016-Present
Rising Star Award, American Society for Interventional Pain Physicians 2018
Professional Memberships and Affiliations
Board Member, American Society for Interventional Pain Physicians, 2015-Present
Member, American Academy of Pain Medicine
Member, North American Neuromodulation Society
5-time National Champion Equestrian - Arabian, Half-Arabian,: National Horse Show
Heavily involved in Stray Rescue of St. Louis and Responder Rescue
Mastermind member, high-level healthcare entrepreneur 2017-present
Tony Robbins Platinum Partner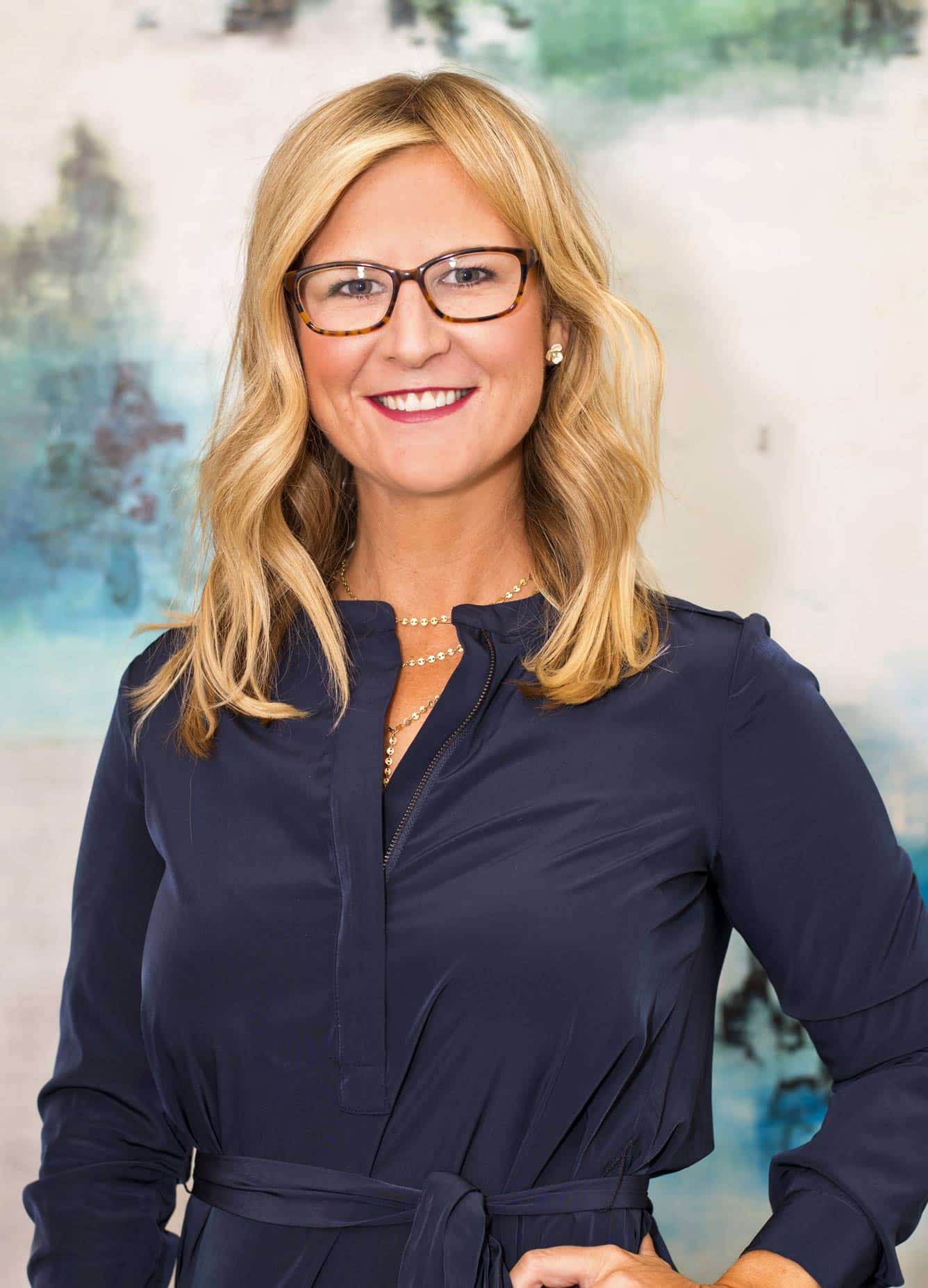 Julie Lambert – Certified Nurse Practitioner
Julie uses a holistic approach when creating customized care plans and never stops advocating for patients to return to their highest level of function. 
Julie Lambert grew up in the suburbs of St. Louis and resides there today. She attended Creighton University in Omaha, Nebraska where she studied Finance and Marketing. Following this, she joined the Jesuit Volunteer Corps (JVC) in Mobile, Alabama working with developmentally disabled adults. This brought out in her a spirit of caring for and advocacy for others and she returned to St. Louis to pursue a career in nursing. She completed her Bachelor of Science in Nursing in 2005 at Saint Louis University. Upon completion, she began working at SLU Hospital on the Neurosurgical Intensive Care Unit and Center for Cerebrovascular and Skull Base Surgery. She concurrently completed her Master of Science in Nursing/Nurse Practitioner Program at Saint Louis University.
Julie began her career as a Nurse Practitioner in primary health care and began specializing in pain management in 2014 when she joined Dr. Boutwell. In 2015 she began focusing on minimally invasive spine surgery and brought that knowledge when she joined Katalyst in 2019. She uses a holistic approach when developing each customized plan of care. Julie is certified in IV nutrient therapy providing the highest level of lab guided treatment available.
While not at the office Julie can regularly be seen with her husband, Jeremy, on the sidelines of countless activities cheering on their 3 school-aged children. As a busy mother of three, she knows the demands for energy and health maintenance. Julie continues to be an advocate for patients on all fronts with her focus not only on returning patients to their highest level of function but also on improving their ongoing health maintenance.